The CART Project
Astronomical collaborations between China and Argentina were initiated in 1989, when an automated Photoelectric Astrolabe (PAII) was moved to the Felix Aguilar Astronomical Observatory (OAFA) of the National University of San Juan (UNSJ). A Satellite Laser Ranging (SLR) project developed by NAOC was erected at OAFA in 2005, and has been operating smoothly in recent years.
To further extend and strengthen the astronomical collaborations between China and Argentina, a dedicated group, the South American Station, was founded by NAOC in 2010. As a result, a 40m radio telescope, the China-Argentina Radio Telescope (CART) will be built via joint-efforts in the San Juan Province of Argentina in the near future. Up to eight wavelength bands were designed and CART is designed to perform continuum and spectral observations in the frequency range of 1-45 GHz.
Joint astronomical investigations in studies of the interstellar medium (ISM), star formation, supernova remnants, astrochemistry, Galactic magnetic fields, pulsars and some regional surveys in the southern hemisphere are planned for the operational phase of CART.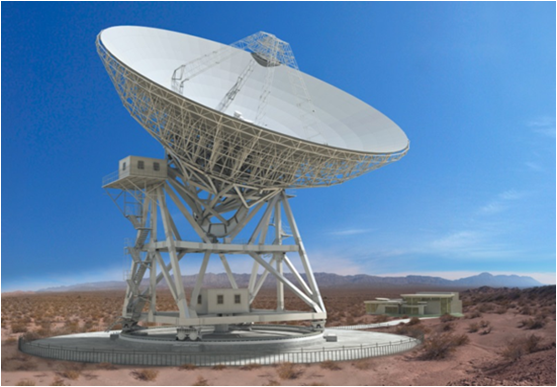 The SLR Project
With the support of the Ministries of Science and Technology in both China and Argentina, the astronomical cooperation between NAOC and National University of San Juan (UNSJ) has developed from the beginning of the 1990s, especially considering that the weather in San Juan is excellent for astronomical observation. The cooperation was extended to the SLR field at the end of the 2000s. An SLR with a 60cm-diameter telescope was made in China and was moved to the Observatorio Astronomico "Felix Aguilar" (OAFA) of UNSJ at the end of 2005 and it started to the observe satellites and provide data to International Laser Ranging Service (ILRS) at the end of February, 2006. The San Juan Station is now the most active SLR station in South America.
The San Juan SLR station is a very important participant in tracking LAGEOS satellites as well as other important satellite missions with active Earth sensing instruments on board that require precise orbit determination for interpreting their data. SLR is one of the fundamental instruments that aids in this determination for these missions.