On October 24, 2017, 1st NAOC-Caltech/COO Symposium was held at National Astronomical Observatories of CAS (NAOC). This is the first round of an annual academic meeting on the use and research of Palomar Telescope, and the potential cooperation on the next generation telescope.
There are about 50 participants and 14 invited speakers attended the Symposium. Dr. Suijian Xue, Deputy DG of NAOC, Dr. Shri R. Kulkarni, Director of Caltech Optical Observatories (Caltech/COO), and Dr. Luis C. Ho, Director of KIAA at Beijing University joined the meeting together with the other participants from Caltech, NAOC, Beijing University, Tsinghua University, Nanjing University, Institute of High Energy Physics of CAS and other relevant institutes and universities. Following the Symposium, two scientific cooperation agreements on the use of Palomar Telescope were signed between NAOC and Caltech/COO.
The scientific cooperation between the Chinese Astronomical Society represented by NAOC and Catech/COO started early in May 2011 with an agreement signed on the use of Hale/Palomar 200-inch Telescope. In April 2017, Dr. Shri R. Kulkarni expressed COO's willingness to continue this long-time cooperation which is expected to extend to the updating of NGPS. This project will be jointly developed by both NAOC/KIAA and Caltech/COO with 50% investment each to update the P200 spectrometer. China will take up the optical and engineering updating. It is expected to be completed in 2019. In return, China will have the access to the observation time which will give an impetus to the research and development of the next generation ZTF and LSST and talent training on the use of big observation facilities in China.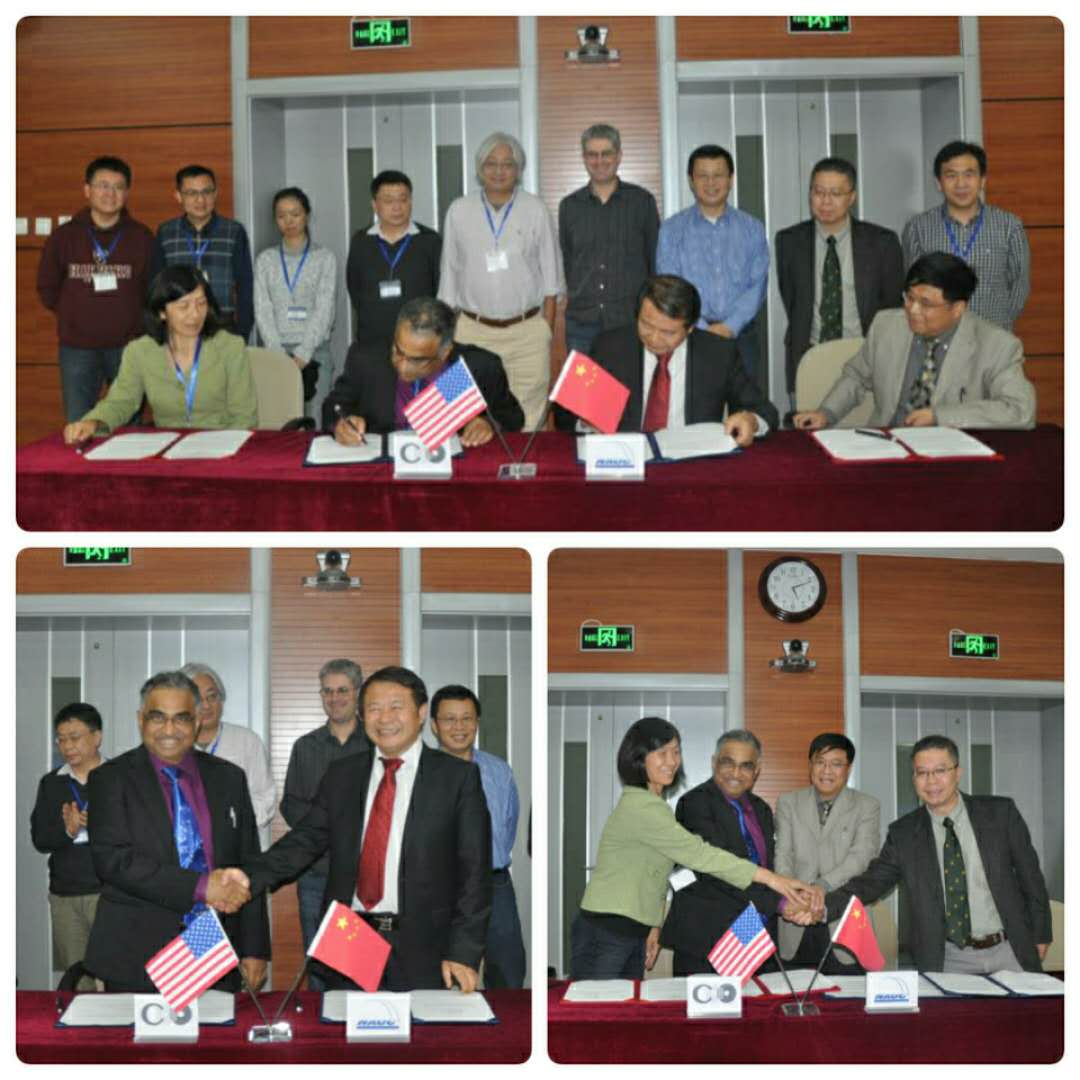 Signing of Bilateral Agreement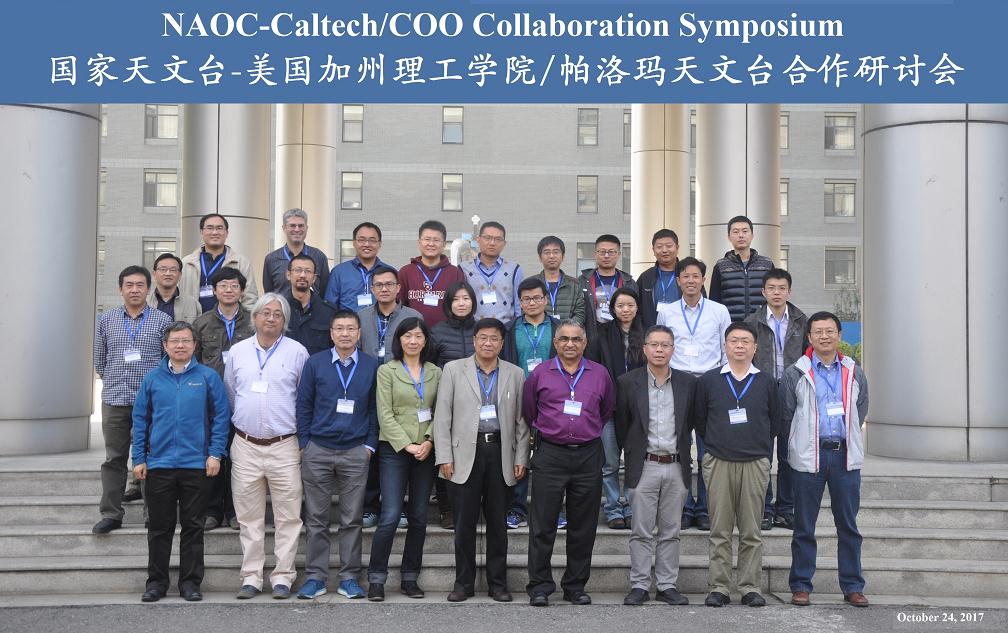 Group Photo