Solar Magnetic Activity Group
he Solar Magnetic Activity Group, was founded in 1989 by NAOC. At present, there are 10 researchers, including 1 academician, 3 professors and 6 associate professors. Since its establishment, the group has trained more than 20 master / doctoral students, published more than 350 papers in domestic and foreign academic journals, and has been cited more than 6000 times.

The researchers of the group have always aimed at the forefront of solar physics research, based on the most advanced solar observation. It focuses on the origin and evolution of magnetic field, and the explosion mechanism of various types of solar activities. In recent years, the group has also made active exploration in solar-like stellar activities and 3D RMHD numerical simulation.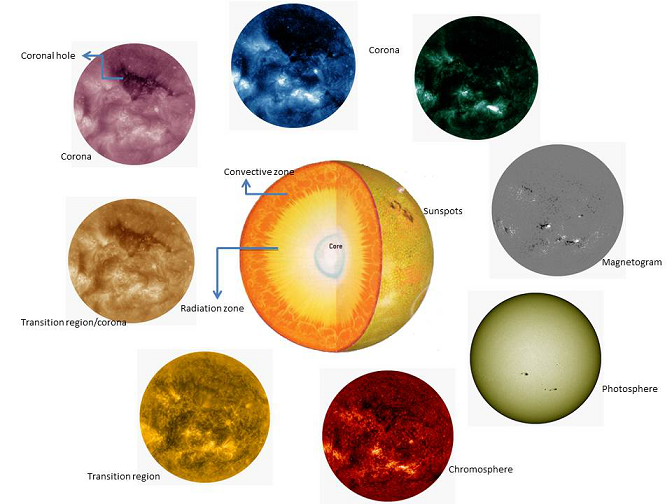 The solar structure and the multi-waveband observations of the solar atmosphere