National Astronomical Observatories of Chinese Academy of Sciences (NAOC) has recently developed a prototype of a wide-field X-ray focusing telescope, which is the principal scientific instrument of the Einstein Probe (EP) mission. This work was accomplished by a team of scientists from the EP instrumentation team at NAOC's X-ray Imaging Laboratory. This is the first time that wide-field X-ray focusing imaging is realized in China.
As one of the candidate missions of priority in the Pilot Space Science Program of CAS, EP is a small mission devoted to time-domain and high-energy astrophysics research,designed to carry out surveys of high-energy transients in the dynamic soft X-ray sky at unprecedented sensitivity never achieved by any instruments ever flown. Its main scientific goals are to detect electromagnetic wave counterparts of gravitational wave sources to be discovered by adv-LIGO/adv-Virgo, to detect X-ray outbursts of otherwise quiescent black holes, and to systematically discover and characterize cosmic high-energy transients of known and unknown types. With a good combination of a large field of view (60x60 square degrees) and high sensitivity, EP represents the future direction of wide-field X-ray monitoring and is expected to bring breakthrough in this field, particularly detection of electromagnetic counterparts of gravitational wave sources and outbursts of quiescent black holes.
The main payload of EP is a wide-field X-ray telescope, which is of the so-called lobster-eye type mirrors based on Micro-pore Optics (MPO) technology, a unique and so far the most promising means to bring incoming X-ray photons onto a focal spot by focusing on very different directions of the sky in one snapshot. After two-year hard and innovative work, the instrumentation team of EP, led by Dr. Chen Zhang from X-ray Imaging Laboratory, NAOC, has succeeded in building a prototype of the X-ray telescope mirrors using commercially available MPO elements and carried out primary tests. The simulation software and the method and technique of the optics assembling were developed in an innovative way with independent intellectual property rights.A team of scientists from University of Leicester, UK, is also involved and has contributed to this work.
The development of the prototype lobster-eye X–ray optics, a key component of EP's hardware, paves the way for the next phase of engineering implementation of EP.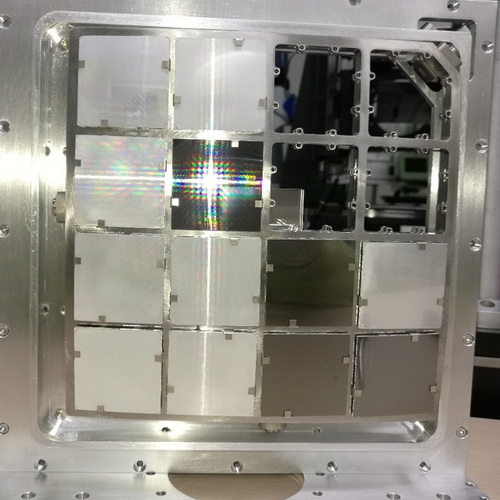 Prototype mirror of lobster-eye focusing X-ray optics developed by X-ray Imaging Lab at NAOC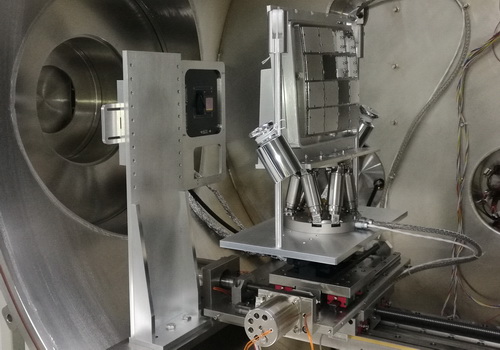 Prototype lobster-eye mirror in an X-ray beamline testing facility at NAOC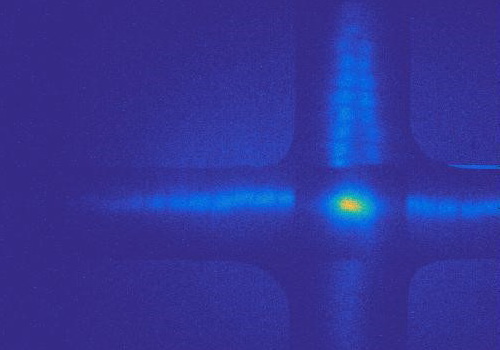 First light of X-rays focused by the prototype lobster-eye mirror