The first South Africa-China Bilateral Astronomy Conference: "Cosmology and Large Surveys" kicked off on November 21, 2016 in Durban, South Africa. The signing ceremony for setting-up the NAOC-UKZN Computational Astrophysics Center (NKCAC) was held at the same time.
Both China and South Africa are members of BRICS countries, and both are joining the large international cooperation project, Square Kilometers Array (SKA). In particular, SKA1-MID antennae will be built in South Africa. The two sides have strong desire and good prospects for cooperation in many areas of astronomy. A cooperation agreement has been signed between the South African National Research Foundation (NRF) and the National Astronomy Observatories of Chinese Academy of Sciences (NAOC) during the visit of Chinese delegation to South Africa in March 2015. The program for series of bilateral Astronomy workshops between China and South Africa has been fixed during the visit of NRF delegation to China in October 2015. The current bilateral workshop in Durban is the first one of the series. The Principal Investigators of this workshop are Dr. Yin-Zhe Ma (University of KawZulu-Natal, UKZN) and Professor Xuelei Chen (NAOC).
The aim of this bilateral workshop is to bring all relevant astronomers and scientists in the field of computational astrophysics from South Africa and China together, for networking and scientific discussions. The scientific topics include: (1) Large-Scale structure of the Universe;(2) Baryon Acoustic Oscillation and Dark Energy;(3) 21cm, first structure formation, Epoch of Reionization; (4) Galaxy formation and evolution;(5) Fast Radio Burst etc.
Based on common research interests in astrophysics and cosmology, and in particular in radio astronomy and computational astrophysics, a Joint Center for Computational Astrophysicists between UKZN and NAOC was launched during the opening ceremony of the workshop. The joint center will play a leading role in the joint training of graduate students, joint post-doctoral researches, telescope resource sharing, advancing computational astrophysics and cosmological researches.
Prof. Albert van Jaarsveld, vice-chancellor & Principal of UKZN, and Dr. Xuelei Chen, representative of Prof. Jun Yan, Director General of NAOC, signed the agreement of the establishment of the Joint Center. Dr. Thomas Auf der Heyey, Deputy Director-General of the Department of Science and Technology (DST) of South Africa and Minghui Kong, Director of the Technology and Science Department of Bureau of Frontier Science and Education Chinese Academy of Sciences witness the signature. Dr. Qiming Wang from SKAO and experts in Astronomy from both South Africa and China attended the workshop and ceremony.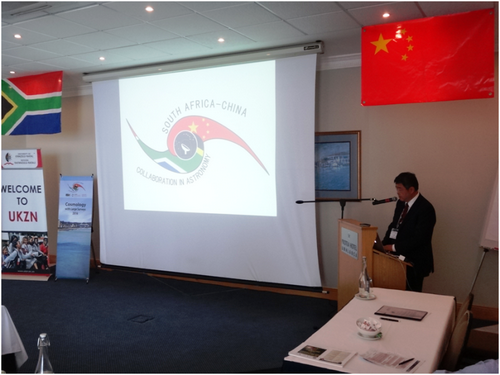 Photo 1: Dr. Jianzhou Wang Consul General of China in Durban congratulated the workshop and the creation of the Joint Center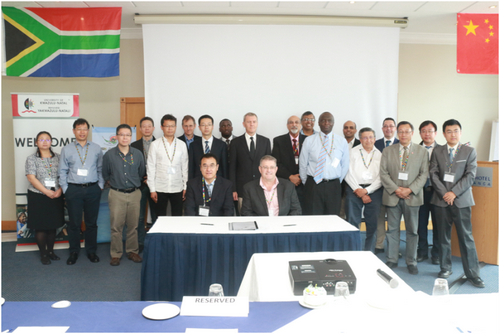 Photo 2: The signing ceremony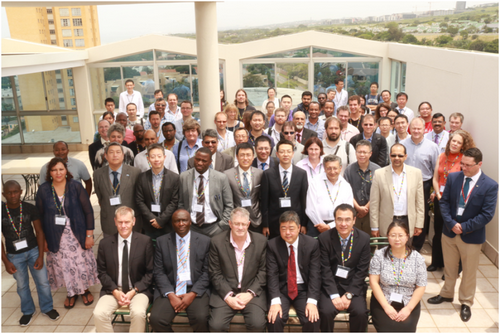 Photo 3: The group photo