On December 13, 2016,the Council Meeting of the Chinese Academy of Sciences South America Center for Astronomy (CASSACA) was held at the headquarter of National Astronomical Observatories, Chinese Academy of Sciences (NAOC). Prof. Zhongli Ding, Vice President of CAS & Chair of the Council, attended the meeting and gave important suggestions and guidance to CASSACA. There were more than 30 attendees from CAS administrative divisions and other institutes in CAS observatory system as well as universities.
During the meeting, three presentations were given to report the progress of CASSACA in 2016. Dr. Wei Wang, Deputy Director, introduced China-Chile cooperation in astronomy and administrative affairs. Prof. Jiasheng Huang, Chief Scientist, discussed the progress in research and scientific programs. Prof. Zhong Wang, Director of CASSACA, reported on the overall development and some difficulties existed in the Center's operations. The Council provided practical guidance and recommendation with regard to the Center's work and future plans.
CASSACA has achieved remarkable progress in the year 2016, in its collaborations with Chilean institutions and scientists, in scientific research, and in other programs and projects. Especially, on November 22, 2016, Chinese President Jinping Xi and Chilean President Michelle Bachelet witnessed the signing ceremony of the Memorandum of Understanding on Cooperation for Developing Astronomical Observational Base with a Chilean university (UCN). Additionally, the Chilean government granted NAOC, represented in Chile by CASSACA, the status of "International Scientific Research Organization" in accordance with the relevant Chilean National Law Code 15.171 in April 2016.
CASSACA was set up in October 2013 and has been playing an important role in international collaborations in astronomy between China and Chile and with other South America countries.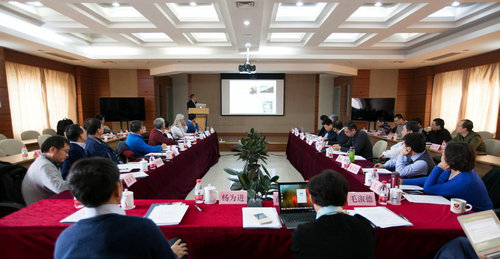 CASSACA 2016 Council Meeting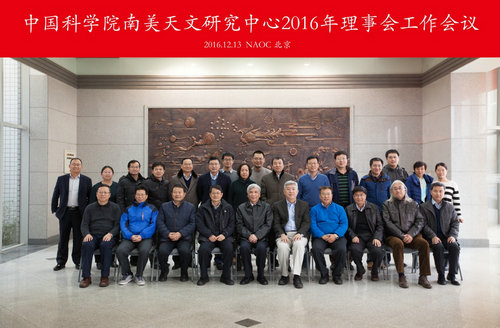 Group Photo