On April 5, 2017, Thai Princess HRH Maha Chakri Sirindhorn visited the Five-hundred-meter Aperture Spherical radio Telescope (FAST), administered by National Astronomical Observatories, Chinese Academy of Sciences (NAOC). FAST is located at Da Wo Dang, in Pingtang County, Guizhou Province. She witnessed the signing ceremony of a Memorandum of Understanding (MoU) between NAOC and the National Astronomical Research Institute of Thailand (NARIT). Prof. Jun Yan, Director General of NAOC and Prof. Boonrucksar Soonthornthum, Executive Director of NARIT, signed the MoU.
This MoU defines and will strengthen cooperation between the two sides in the field of astronomy, especially for optical and radio astronomy, and will promote common developments.
HRH Princess Sirindhorn listened carefully to a report on the construction of FAST and visited the telescope, at both the bottom and on the ring. HRH Princess Sirindhorn wrote an inscription "Tian Ren He Yi" for FAST. She also exchanged gifts with Prof. Jun Yan and took a photo with attendees at the event from NAOC.
We believe that with her continuing interest and strong support, astronomical cooperation between China and Thailand will achieve more fruitful results.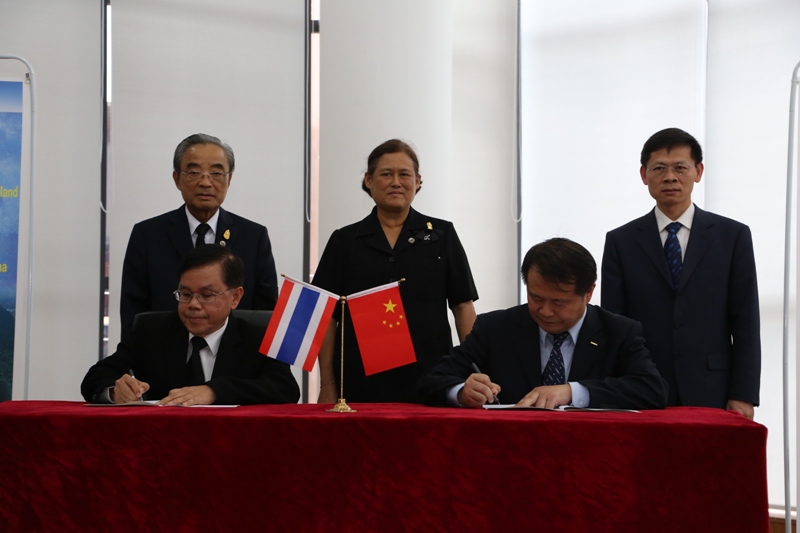 HRH Princess witnesses the signing ceremony of MoU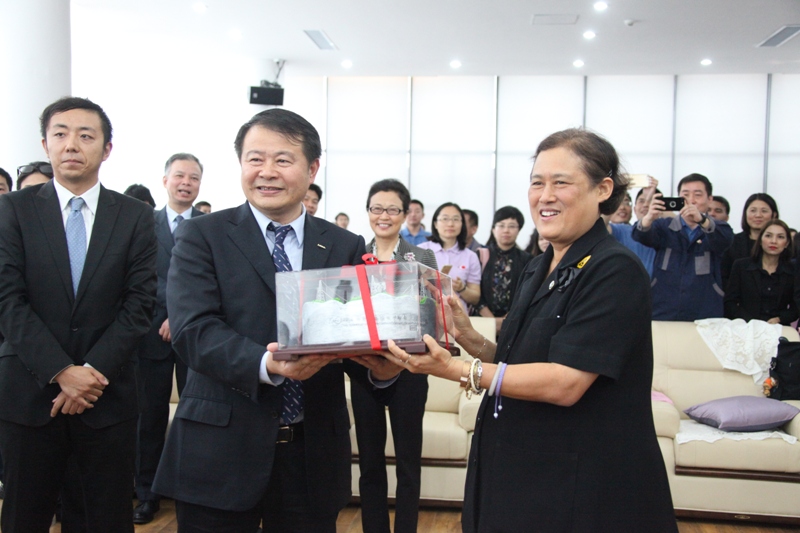 Prof. Yan Jun exchanges gifts with HRH Princess